Unusually High Utility Bills? Maybe its your ducts!
Leaky ducts can contribute significantly to your high energy bills contributing up to 40% of their heating or cooling capacity. In addition, leaky ducts make your system work harder to heat and/or cool your home loosing large amounts of cooled/heated air to unconditioned areas such as attics and crawl spaces, not visible to the home owner. Duct leakage can potentially cause dust, mold and other health issues.

Often, customers purchase high efficient a/c systems and are not noticing a significant change in operating costs. The problem is that nobody is looking at the duct work and testing for leaks!

We can test your whole house duct system and measure the amount of air leaking as well as repair the problem.
Powered by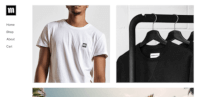 Create your own unique website with customizable templates.
Photo used under Creative Commons from vaxomatic